Stock Plan Gallery
---
Tom Hunt Residential Designs has drawn thousands of custom home plans over the past 35 years. Some of these plans are available below in our online stock plan gallery. You are invited to browse these plans and find a plan that is right for you. Can't find what you are looking for? No problem! We can make changes to stock plans to better suit your needs.
Please note that the online plan gallery is not a comprehensive list of our stock plans. To view more of our plans visit our office at 945 West Michigan Avenue in Pensacola.
Tom E. Hunt Residential Designs, Inc.
House Plan Detail: 2450-S1-2981
---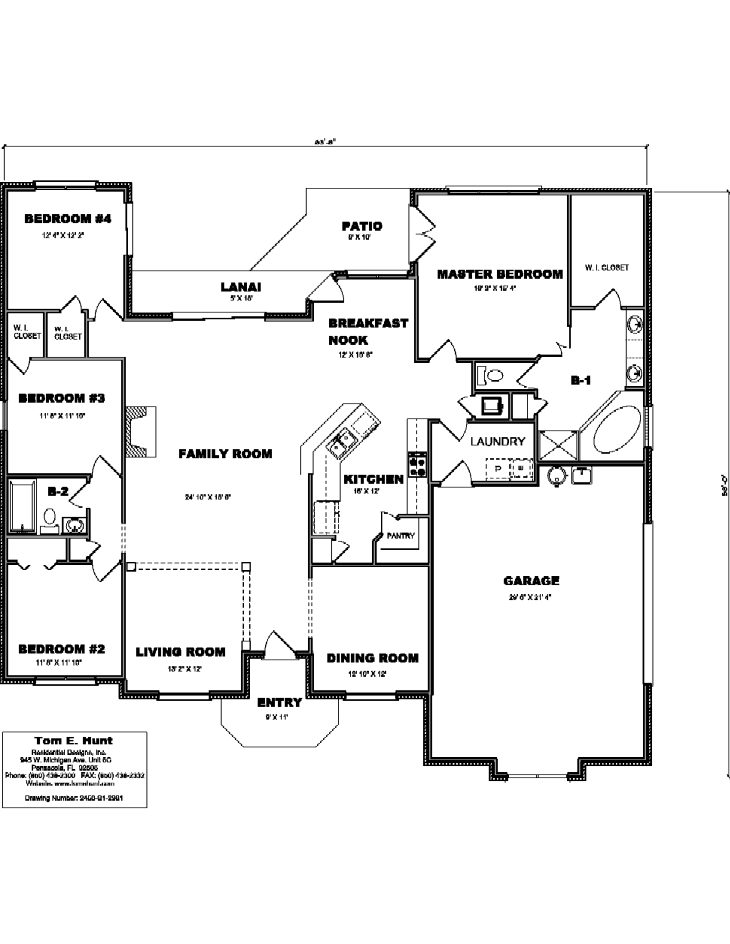 Click on the floorplan for more detailed plan (PDF or Higher Resolution)
2450-S1-2981
Bedrooms: 4 Baths: 2 Area: 2450 square feet.
Width: 64 feet Depth: 58 feet
Note: Many choices for many rooms!
Description: This contemporary 4-bedroom, 2-bath home offers many options in utilizing this floor plan. The layout shows an open family room-kitchen with a separate living room and dining room. If a den or home office is needed, this floor plan will also work for you!